Two weeks is far too long of a break. I apologize! Things got busy and I went through a stretch where I was wearing jeans and t-shirts (in spite of the fact that I hate jeans), and I didn't complete any sewing projects. Basically, I had nothing to post. But I missed blogging! & I have new followers--hello! Thanks for stopping by!
This is a vintage dress I'd picked up at Salvation Army before I finished school, but it was quite a few inches longer so I didn't get around to hemming it until today. I like the color, and it seems like it'll be easy to find new ways to wear it. It's also really light and comfortable--once the weather gets warm again it'll be nice to wear on hot days. But this is disgraceful, guys: I need to do laundry so badly that I've resorted to making/altering new clothes. Haha. But I promise, I'm doing it today!
It was rainy today, so I headed out onto our screen porch (which is currently a little rundown, but we're hoping to fix it up again this summer) and took some photos on the porch swing. I love the grey color of the wood; it feels so serene.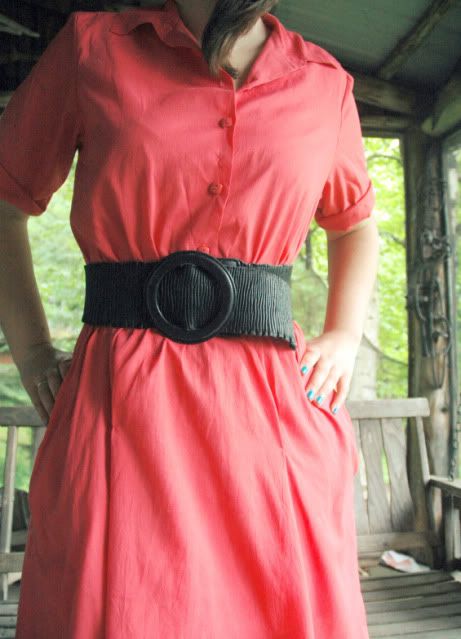 dress / vintage | tights / target | shoes / forever21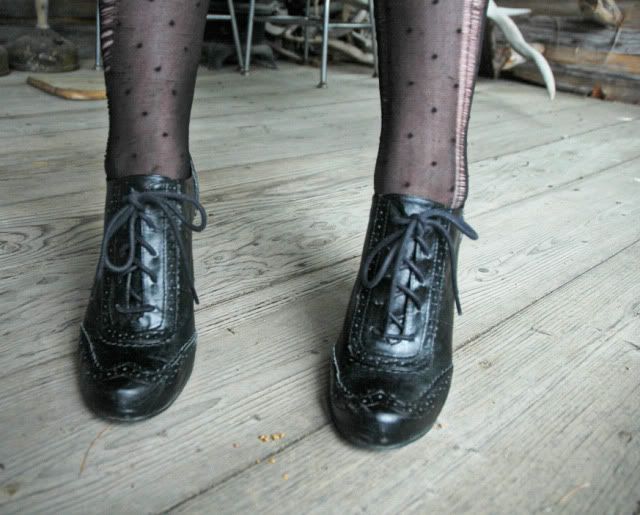 Today was commencement for my former classmates in town. I didn't go. I probably could've walked with them, but the truth is, I don't really know any of them anymore. I started homeschooling in 6th grade, and lost contact with most people after that, so I probably would've been uncomfortable if I'd gone. I don't know. Our newspaper published a little booklet thing with info about all of the graduates and their future plans, and I got a little sad when reading it. I realize full well that high school is not the "best years of your life" as some people dreamily reminisce them as, but I kind of missed out on some experiences I wouldn't mind having--Senior Prom, graduation, grad parties... you know. I'm not saying I regret homeschooling, or that I would change anything--I certainly wouldn't. I just didn't get to do the same things everyone else did. But after reading the booklet, I went upstairs to sew, knowing that making clothing was the best thing that came out of my homeschooling.
So, my question is this:
How were your high school years? Did you go to your prom? Was commencement boring or sad or joyful? Do you wish you'd been able to skip all the silly traditions or are they the better part of your teenage memories?