Something I didn't mention a couple days ago: I have a plot to blog for two weeks straight to make up for my two weeks of not posting. But, of course, Blogger had to go down yesterday evening. It didn't even save the long post I'd written up! So frustrating. Here we go again!
Two nights ago I did something I've been wanting to try since about January. I'd been looking at photos of Zooey Deschanel for a bit & had had a conversation with my friend Dana about it before deciding to take the plunge. So at about 11:30 at night I stood in front of the mirror, grabbed some scissors, and cut myself some bangs!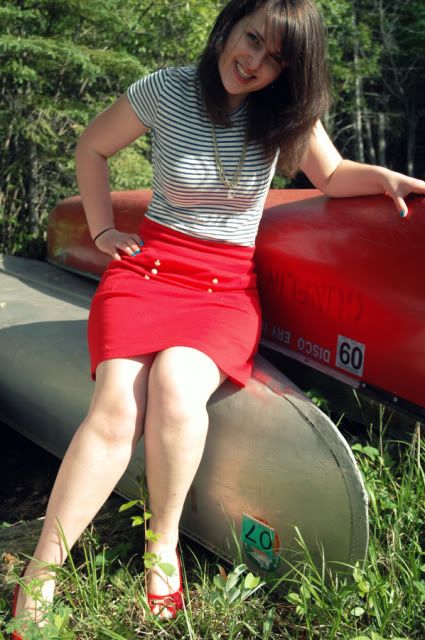 I made this skirt yesterday morning (in time to wear to church!). It's out of jersey knit, and it has a wide waistband, six darts in front, a blind hem, and nice pearl buttons in front to contribute to the sailor look. I was feeling very nautical. One day projects are the best!
After getting dressed, I felt like I needed something to pull the look together, so I found these chains my mom had given me, grabbed the anchor off a charm bracelet my aunt & cousin got for me, and put the two together! I actually love the two together, although maybe I should find silver chains if I keep the anchor as a necklace.
necklace / gift & diy'd | shirt / thrifted | skirt / handmade | shoes / vintage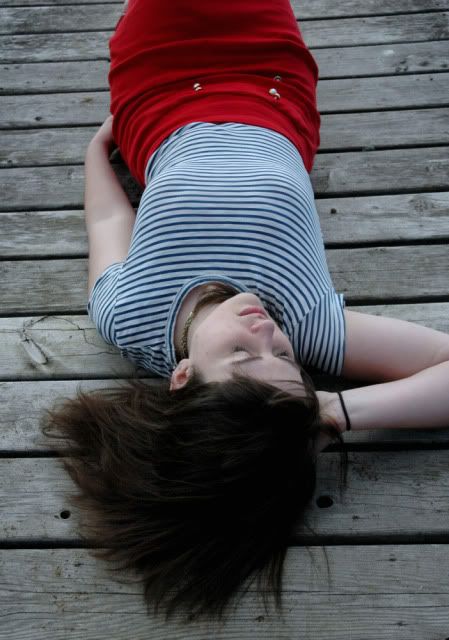 I cut my bangs a little long, so they're very versatile, but I may trim them a little. Straight-up bangs:
Side-swept: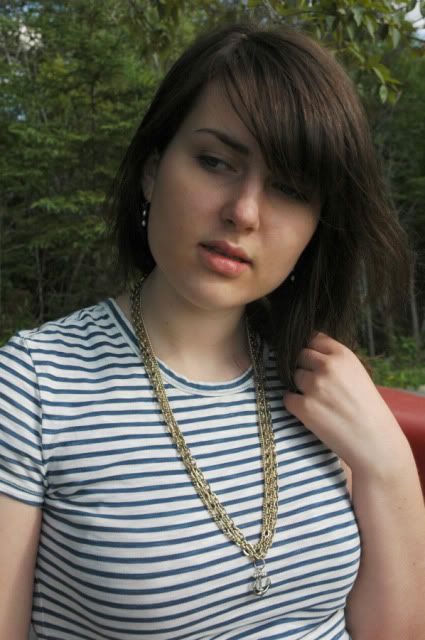 Not there at all: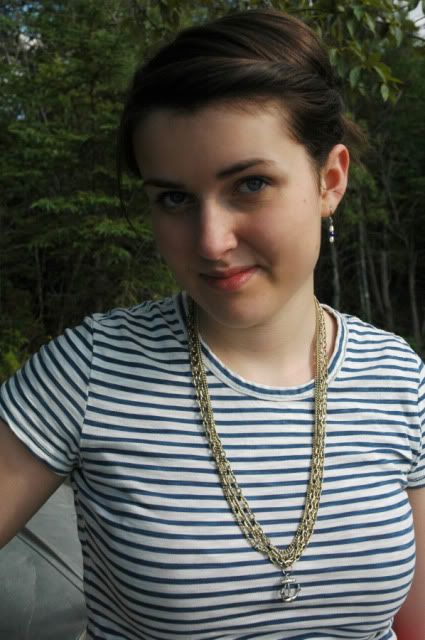 And finally! I have mentioned
The Clothes Horse
blog in the past, I know. Rebecca, the genius behind it, always does these adorable animated GIFs, and so this is my little tribute to that. It is a kind of sloppy first try, but it was super fun to do so I'd like to try again so I can improve!