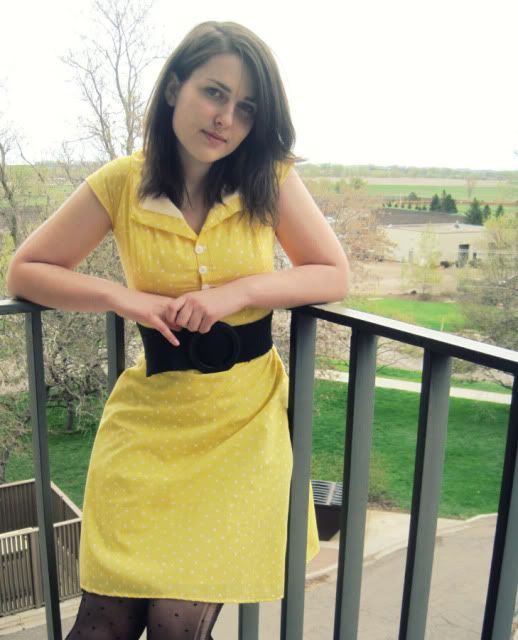 I don't know if you remember, but a couple months back I was
yakking on about yellow sundresses
and how they were my #1 summer clothing obsession. Well, guess what? I finally got mine made. I found this pretty polkadotted fabric at Joann's and knew immediately that it was perfect for a sundress. Absolutely ideal. It took about three weekends to complete, drawn out because I ran out of thread, and then I didn't have time! But I finished it on Friday afternoon in time to wear to
As You Like It
& the jazz dance (which were both fabulous, by the way!).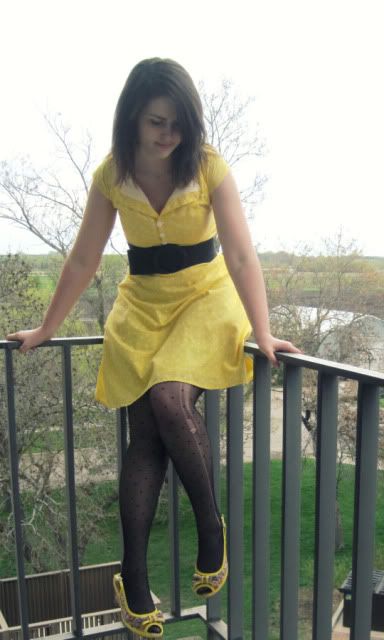 It's very vintage-inspired. To be honest, it's not totally done yet--I am going to add belt loops and a cute removable tie belt, I think. I also have a couple more buttons to sew on the top! But it's done enough to wear, and that's the important part, haha.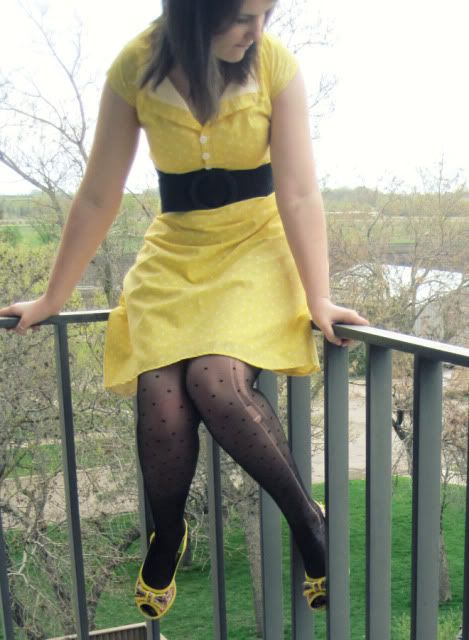 I have a hard time doing button-down style tops. I totally messed up the collar and neckline on this one--the neckline is way wider than it should be, and the collar is just generally funny-shaped. It's not so weird that I wouldn't wear it (quite the opposite) but it's not at the standard I want it to be. Well, I guess you learn from things like this, right? Maybe I'll find some info on how to do it properly and do better next time.
So, have you acquired your summer must-have item yet?