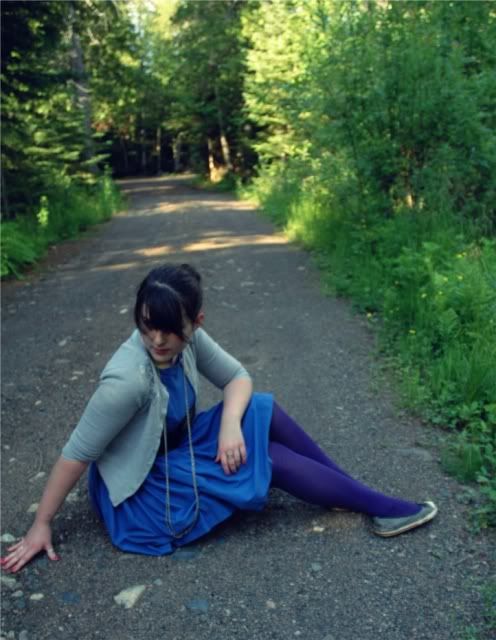 Since I've been posting more often now and making an effort to keep things interesting, I'm now always on the lookout for new places to take photos. It makes me cringe a bit to think that I used to take all my photos against the green wall in my room when I could've been utilizing all the picturesque locations on our property! It's been a bit of a game, walking places and deciding if I can make something into a magical world in the photos. There are so many opportunities all around, but I have to stay in the right mindset to remember to take advantage of them.
This is perhaps a less-than-magical place to pose: the humble gravel road. But I find that even dirt roads can be transformed with the fresh greenery of summer. Ha, summer. It was frustratingly cold today, so I had to dress appropriately to keep away the shivers. (I must admit, I'd been missing the comfort of tights a bit!)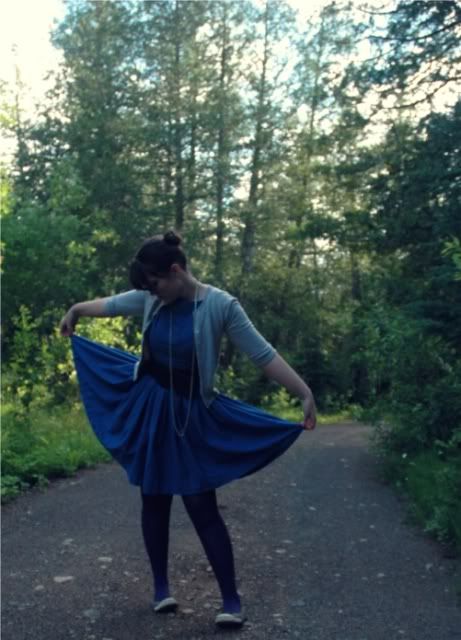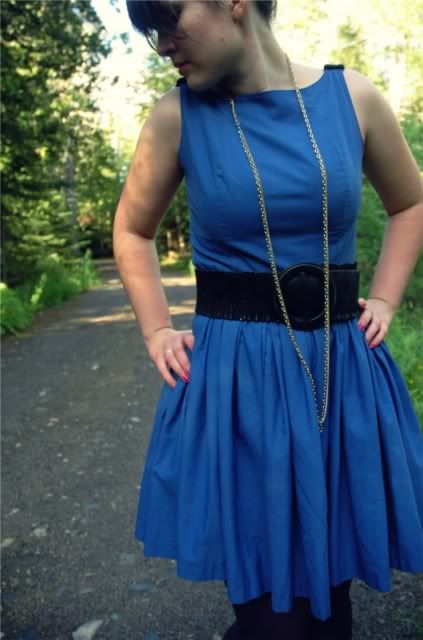 I was going for a bit of whimsy today. Granny cardi, long necklace, flats... I think those are good ingredients for such a look. (I have a habit of not finishing my own dresses with hooks & eyes... hence the gap at the top of the zipper in the photo below.)
cardigan / thrifted | necklace / gift | dress / handmade | belt / traded | tights / kohl's | shoes/ target


The strawberries are ripening up! They're so tiny it's hardly worth it to pick them for anything other than eating immediately, unless you have incredible determination. (I don't.)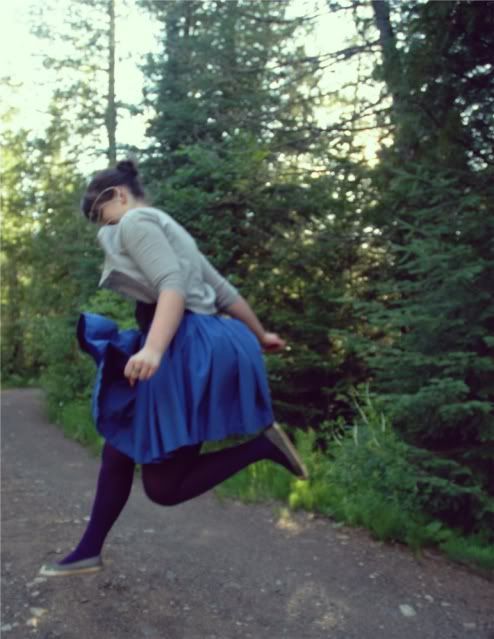 Can you believe I spent about 20 minutes trying to get this shot? Jumping photos are exceedingly hard to capture with a self timer, if you've never tried. I finally got a few, and... they're out of focus. So. Typical. Well, I'm posting it regardless because I put so much effort into it!