Different is good. Artsy is good. In my treasure-vests you can play I Spy. That's pretty good, too, if you ask me.
Above is the Cross My Heart Vest. I loved working with the colors! It's also adjustable with the tabs, and looks adorable worn open too. (psst. It's for sale.
http://www.mateycouture.etsy.com
)
Below is the vest I made for my friend's Christmas present. I was so terrified that everyone would think it was ugly... but she loved it! So mission accomplished.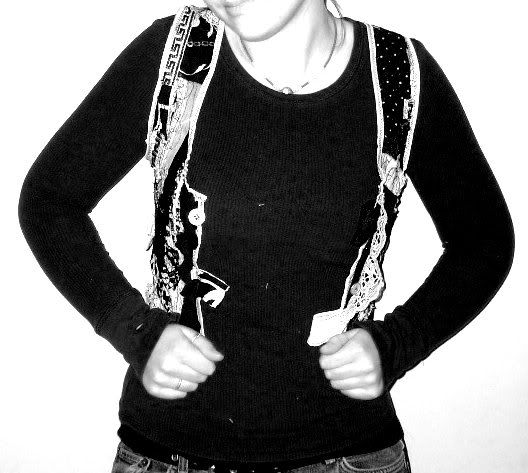 Hope everyone is having a lovely new year thus far.