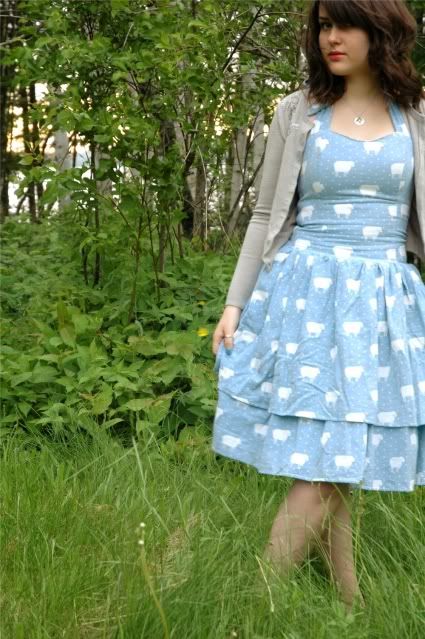 I made this dress as a prototype a couple weeks ago and I'm not so sure how I feel about it. It's made out of an old flannel sheet (not really fuzzy anymore, but still definitely flannel--but the sheep print was too cute!), so it's a bit bulky, especially where the two-layer skirt connects to the bodice. However, there are a few things I love about it. Mainly: it fits. Perfectly. This was my first experiment inserting a shirred elastic panel in the back and I am in love with it! It's fitted without being tight and uncomfortable, a difficult happy medium to reach. It also means it can fit varied sizes, which is ideal for selling. Also, I love sheep, so this style combined with the print makes me feel like a shepherdess!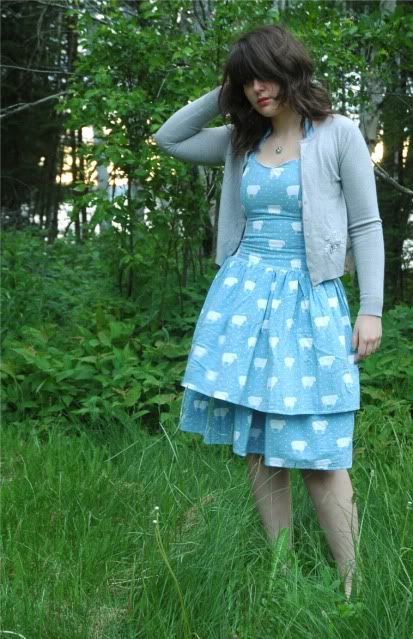 Haha, shaggy bangs. I'm less like a shepherdess and more like a sheep dog with hair like that!
I went down to take pictures on the rocks, which proved to be rather difficult, especially with that wind!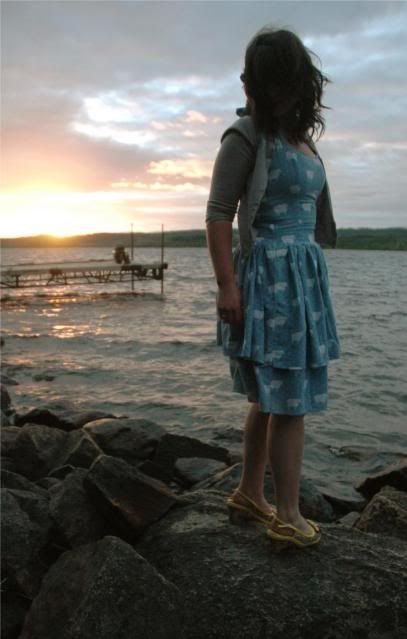 My face is in there somewhere. So, what do you think of the dress? While I said it was a prototype, I might not make any for the shop. I'm not sold on the design yet. I'd love to hear what you think!