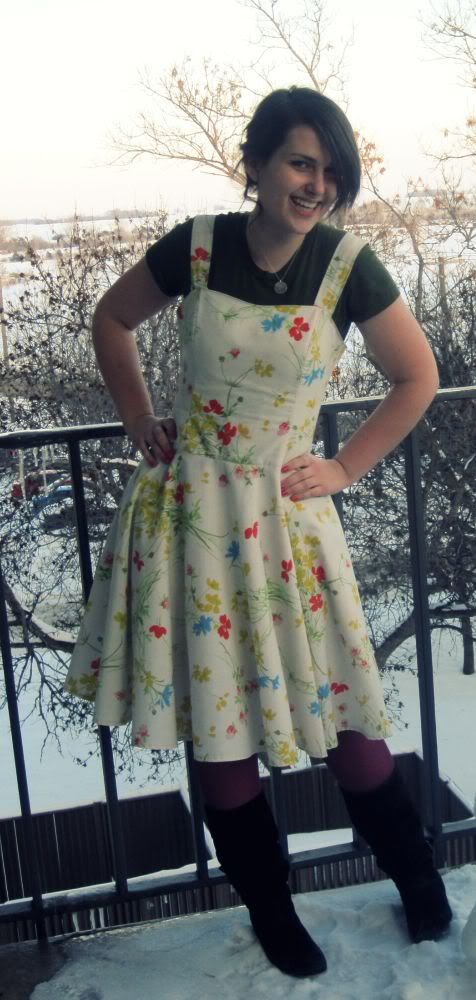 This is actually one of my most favorite things to wear ever. I've worn this outfit a couple times in the last few weeks and I only got around to taking photos this afternoon. It was so, so beautiful out today: sunny and warm with melting snow all over the sidewalks! (How strange it is for me to live in a place with sidewalks!) I'm hoping spring is right around the corner, but knowing Minnesota, we've got at least another month, probably more.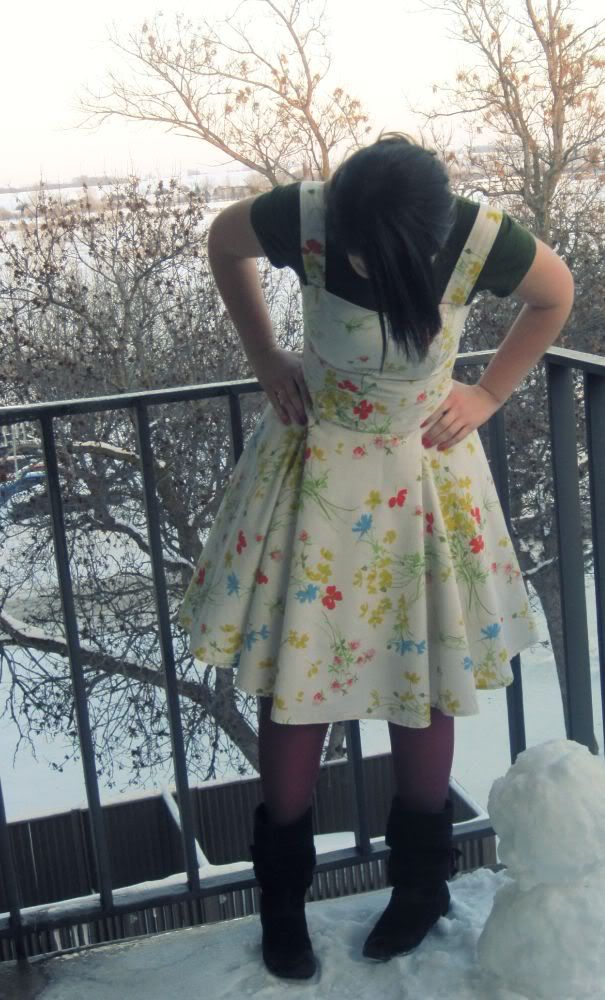 I got a podcast on how to improve your blog, & sat down this afternoon to make a huge list of ideas. Stay tuned, there will be all kinds of fabulous changes going on here. I'm also sketching out oodles of ideas for my summer collection, and getting super amped about it all!
-
Tee
- American Apparel
-
Dress
- Handmade from sheet
-
Tights
- Target
-
Boots
- Forever21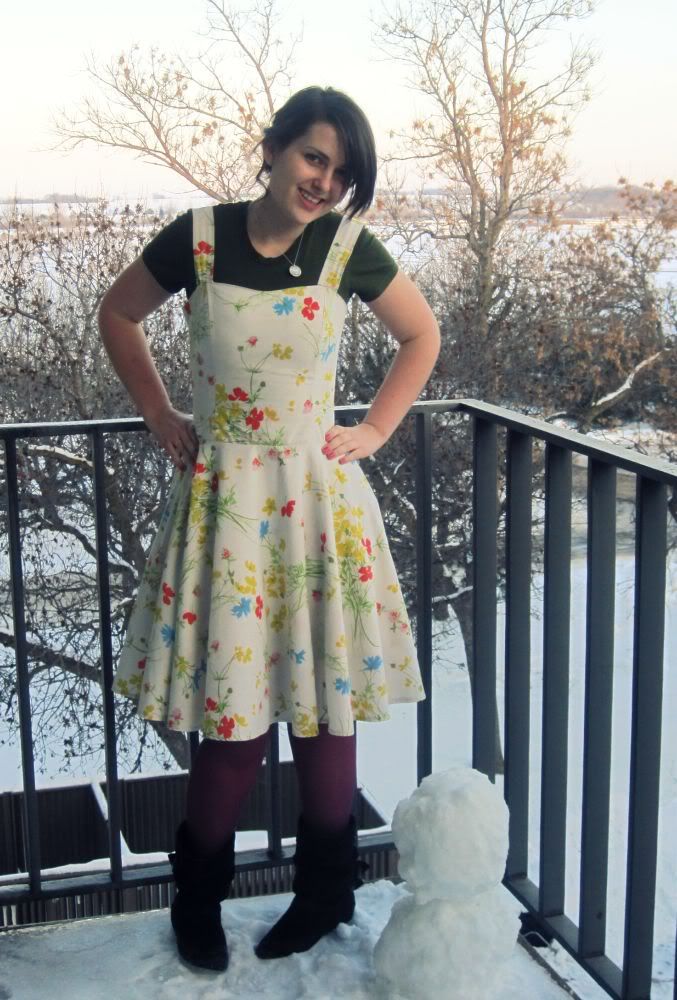 Who else is getting ridiculously excited for spring?