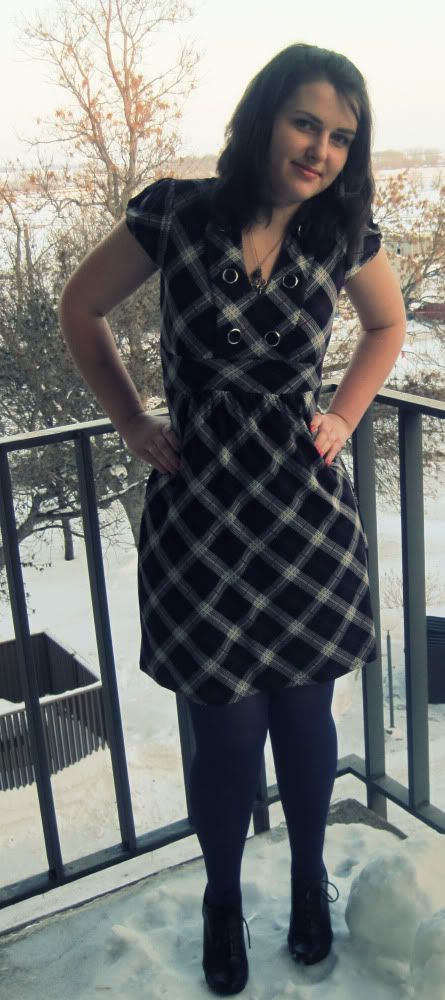 Hello, hello! I am wearing only purple & black today. I got some fun looks when I was out & about, perhaps it was the heels? People usually choose the (more sensible) option of boots around here, but I am not sensible. I am very much into the ridiculous.




I bought this dress at Kohl's a while ago, but haven't worn it much lately. It takes more confidence for me to wear something with a straight skirt--I can manipulate my silhouette much more efficiently in a poofy skirt, or at least in something that flares out. But I'm running low on wardrobe choices (and definitely need to do laundry), and it was warmer out today, so I figured I'd give it a go.

I'm not sure how I feel about the tights + dress color pairing, but other than that, I like this outfit. &, yes, I'm obsessed with these shoes, how did you guess?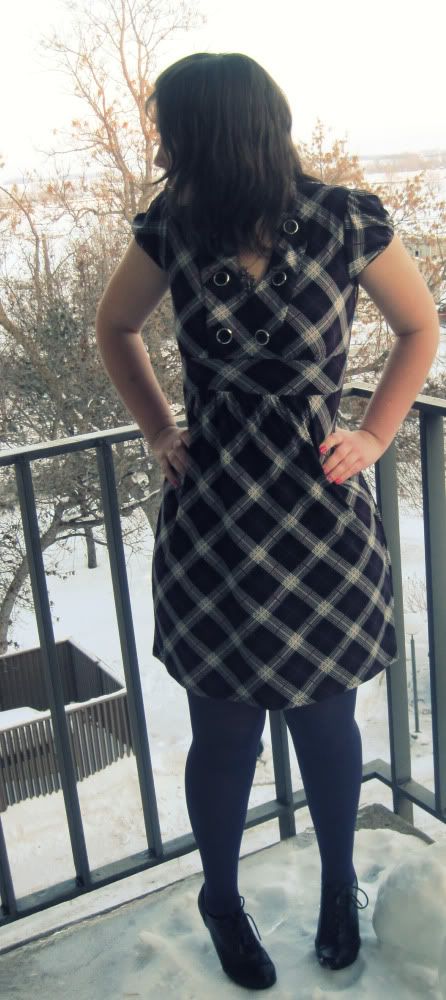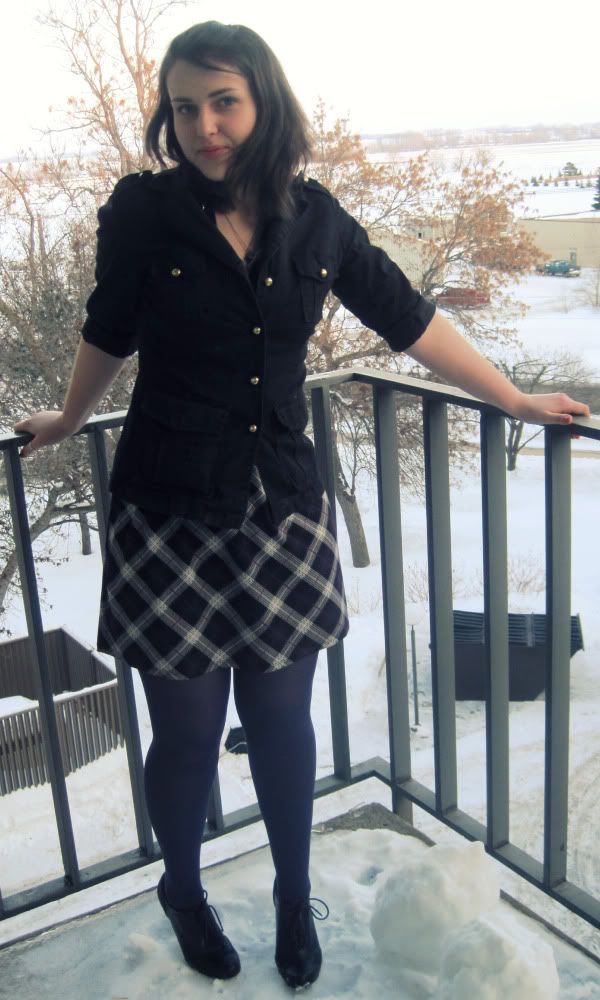 I'm wearing:

-

necklace

- DazeOfTheWeek
-

jacket

- ragstock
-

dress

- kohl's
-

tights

- kohl's
-

oxfords

- forever21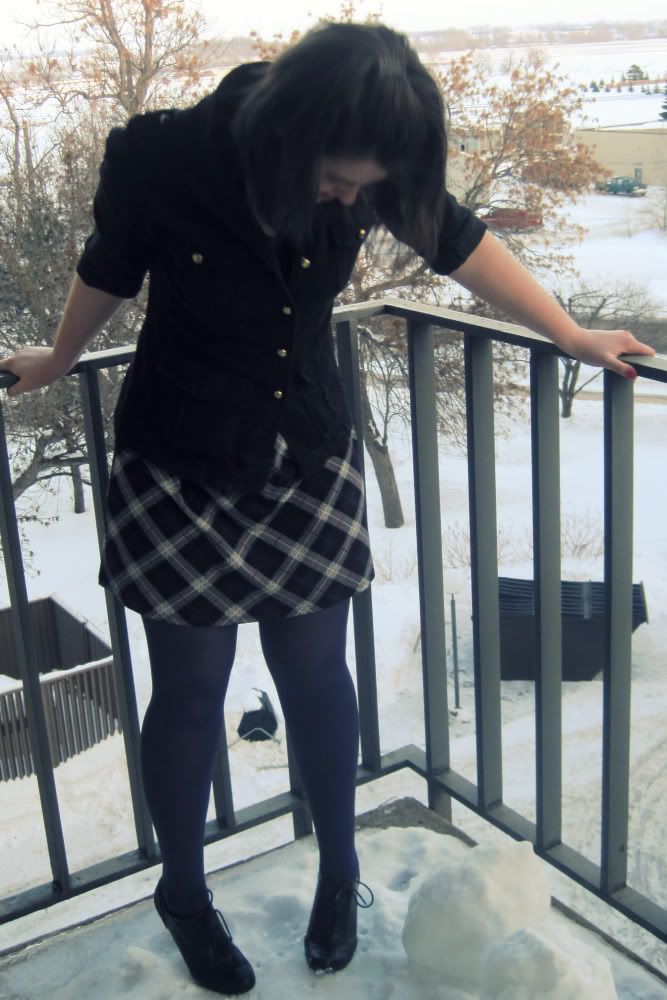 You know how I said I'd be making some improvements around here? Yes, well, one of those things is to have Theme Days! I'm planning on
Inspiration Wednesday
(favorite
lookbook
/
chictopia
outfits; pretty pictures; inspiring clothing from
TB
&
Craftster
;
Polyvore
sets; & fabulous quotes) and
Friday Favorites
(blog & shop features; fabulous tutorials; the newest thing I'm gushing about). I'm really excited about sticking to a regular posting schedule, and sharing a bunch of my favorite people & things with you guys. I'll also be making some layout changes (and adding a banner!), so keep your eyes peeled for that!
I'd stick around & say more, but it's going to be a late night: plays to read & papers to write!