In a Salvation Army excursion, I found a hideous polyester elastic-drop-waist floor-length dress and knew that it had potential somewhere in there! Mostly I noticed that it had pockets, and that was the main selling point for me. I never make my skirts with pockets, for some reason, and I always end up needing them.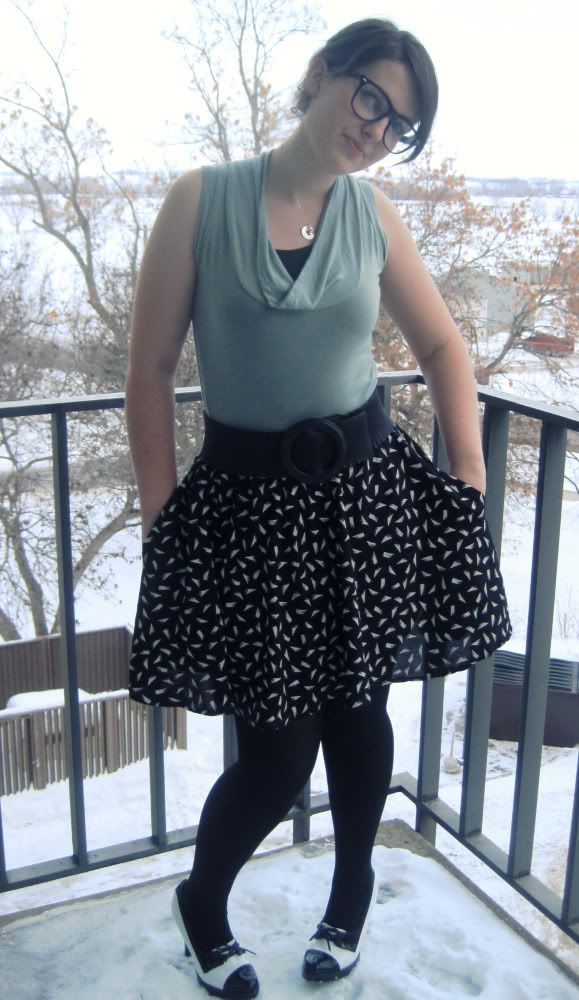 I'm really pleased with how this skirt turned out! It's twirly and very fun to wear. And, um, pockets. Best invention ever.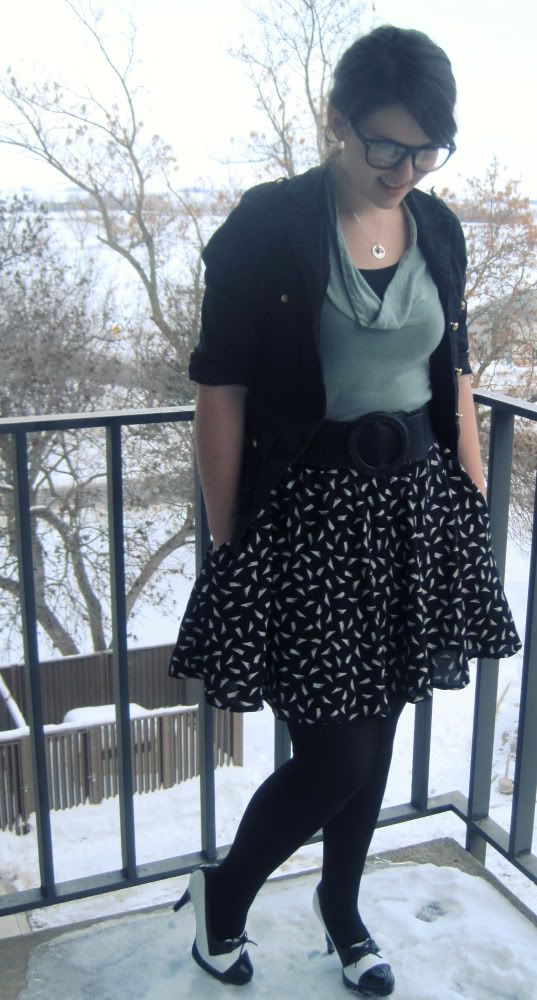 - glasses - forever21
- cupcake necklace -
E Ria Designs

- jacket - ragstock
- bamboo cowl shirt - handmade
- skirt - reconstructed
- oxfords - ebay


I wore this yesterday (before and after working in the shop, that is) for a 3-hour coffee/study session in the morning and a girls' movie night in (

He's Just Not That Into You

&

500 Days of Summer

, if you were wondering).

Hope your weekend is pretty darn lovely!