This is pretty similar to an outfit I posted about a month ago, but I finally got my act together & grabbed a buddy to help me with photographs, and I didn't feel like changing into something totally new. Ah, laziness. Such a terrible trait to have.
We have this terrific balcony right off of our lounge, & it's such a cool place for photos! I love all these new spots to pose in.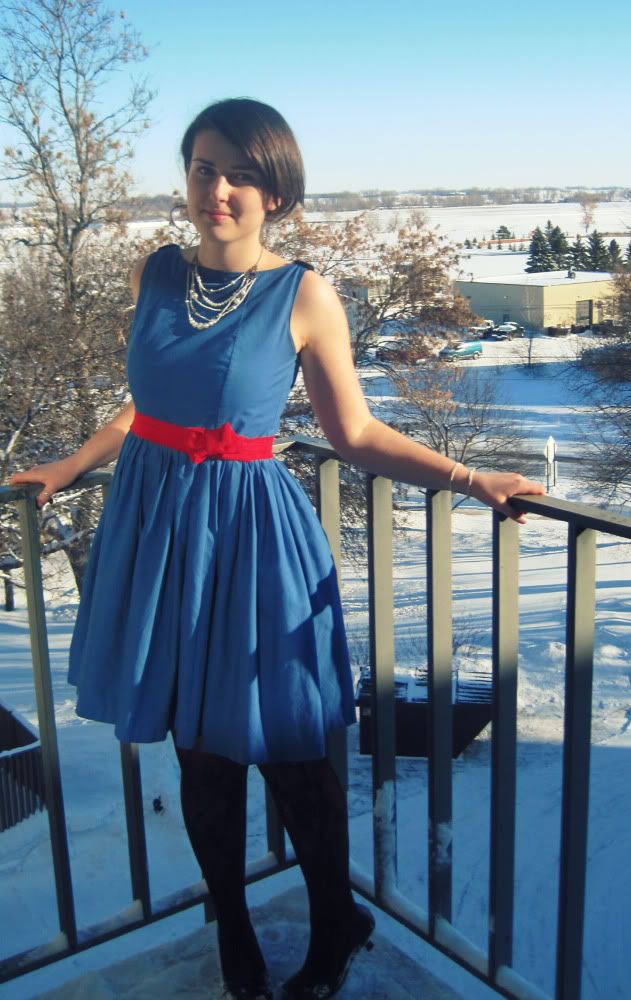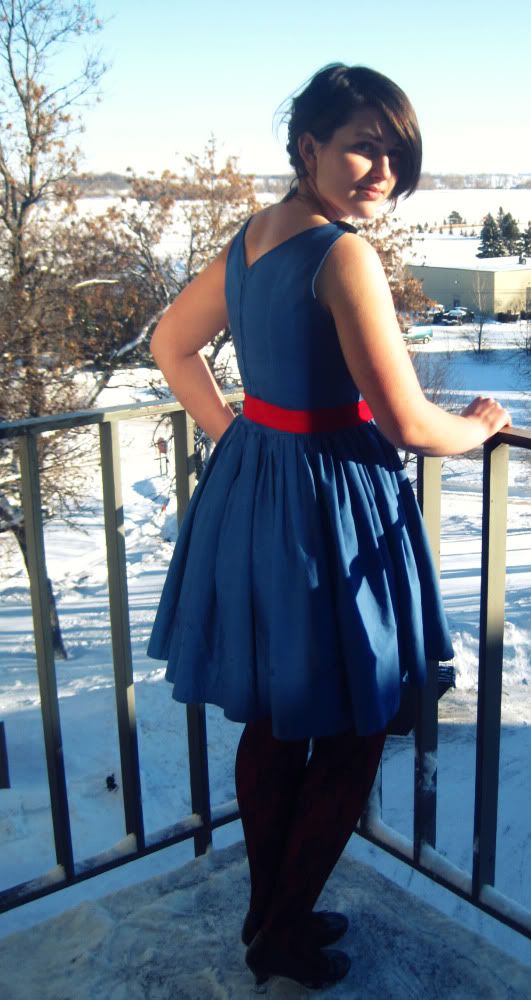 I'm wearing:
-
necklace
: dazeoftheweek.etsy.com
-
jacket
: ragstock
-
dress
: made from a sheet
-
belt
: made from scrap corduroy
-
tights
: we love colors + target
-
shoes
: some store in some mall. but they're actually really great quality & have lasted me for ages!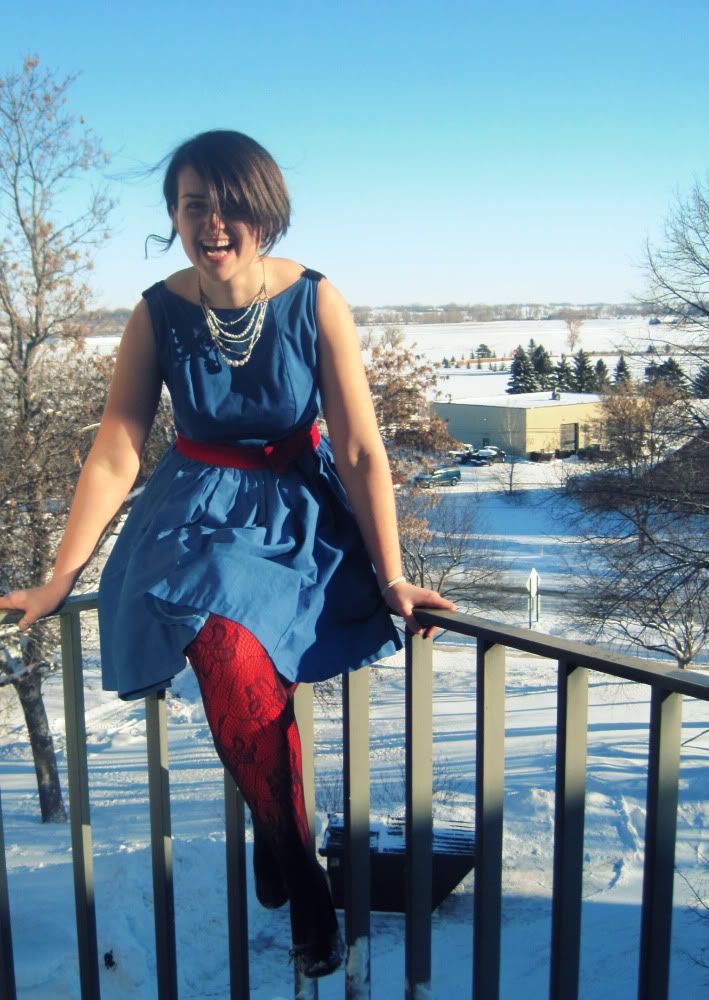 It was actually really hard to balance on the railing here. I was laughing, which didn't help. Did I mention I'm on the 4th floor?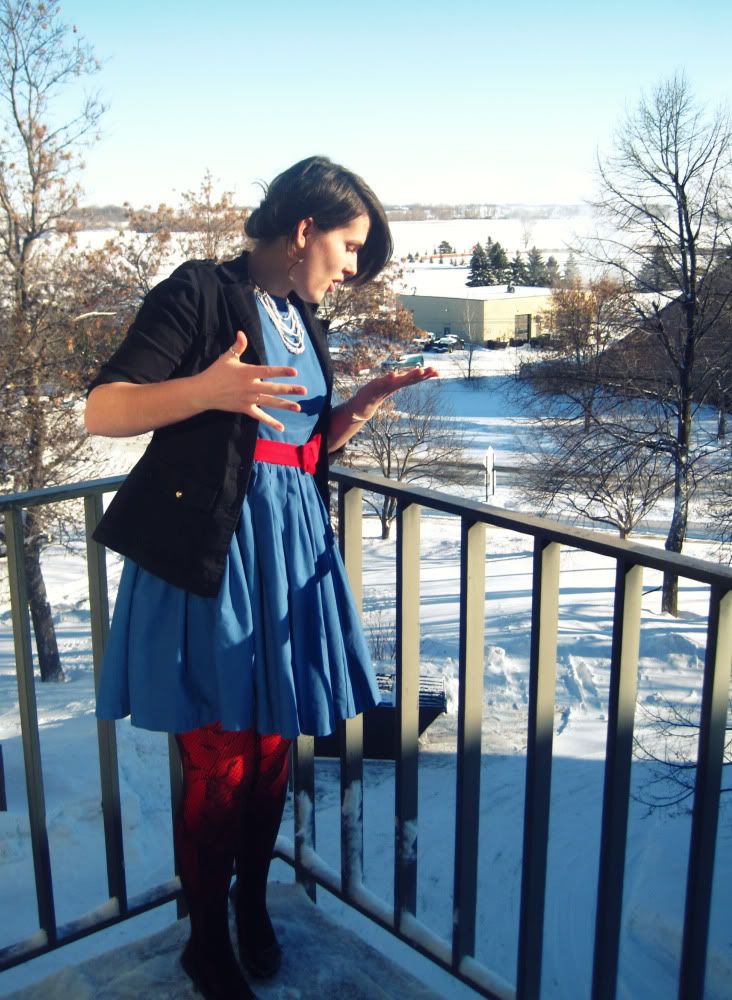 & then this one just makes me laugh a lot... the railing was really cold & a little wet & I was exclaiming about it.

I haven't worn my hair up in so long, so it was really fun to put it up like this today. It's all fancy & pinned & there are curly tendrils & I'm super excited about it. If you couldn't tell.

xo!