I received my package from Forever21 yesterday! [insert loud squeal of glee here.] I ordered these shoes and glasses and am terribly in love with all of it! The shoes are comfortable and wonderfully vintage-inspired, and the glasses... I just feel like the glasses are a perfect way to put on a bit of a disguise. It's fun.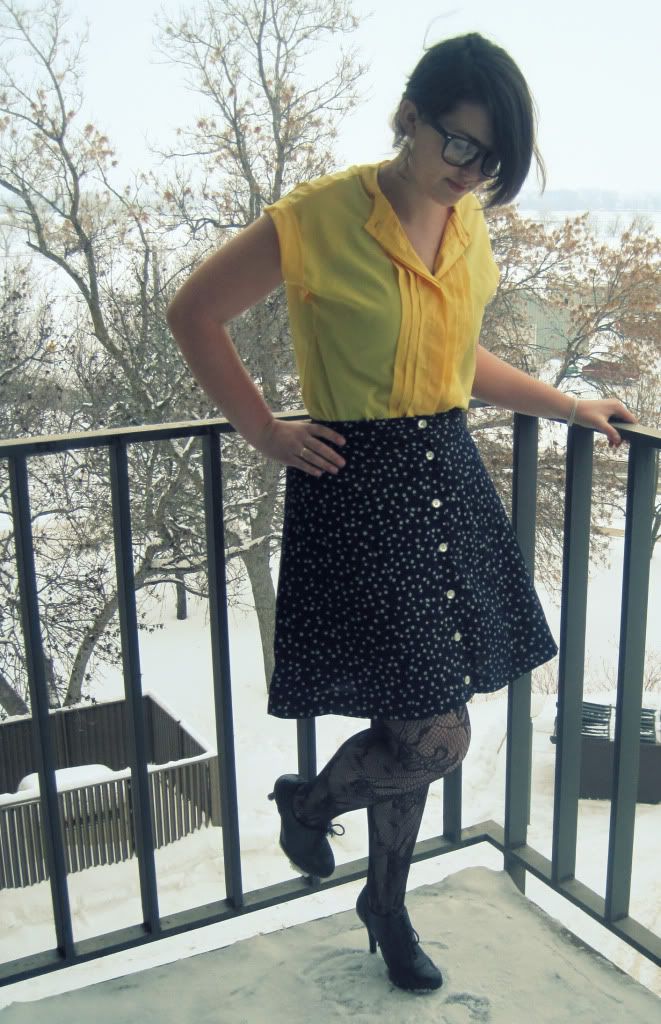 So I finally made it to the thrift store to get some new clothes, and came across this fabulous blouse & skirt. The skirt was about ankle length, so this afternoon I shortened and hemmed it, and now I have a totally new outfit! I don't have many yellow garments, either, so this shirt is going to be fun to work with. Eventually, when it gets warm, I'll be able to match it with my favorite yellow shoes!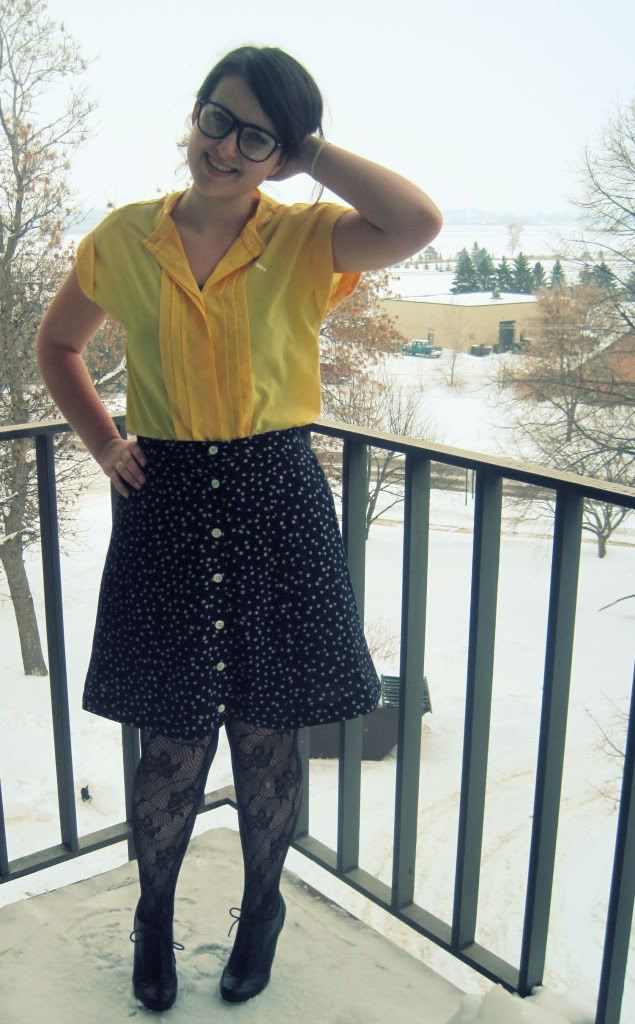 I'm wearing:

- glasses - forever21
- blouse - thrifted
- skirt - vintage, shortened
- floral fishnets - target
- oxfords - forever21

This outfit is very "Librarian Chic," I think.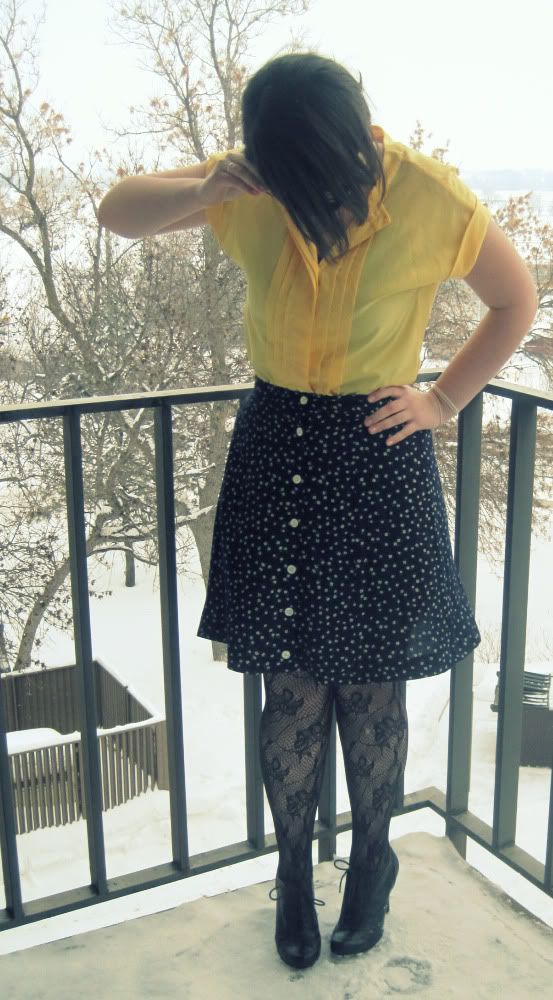 Today was a swell day. I slept in, went to the antique store, walked in the lightly falling snow & bought munchies for cheap.

Now we're going to watch a horror movie! Have a good night, darlings.