Welcome to the first Inspiration Wednesday! Sit down, stay a while, make conversation!
So, I've been indulging myself lately. It's frigid outside today with a biting wind, but I feel like spring is just around the corner because I've spent the last few days poking around the internet to find the perfect sundress.
In my mind, the perfect sundress can be worn to both a picnic and a cocktail party. It can be thrown on with water-and-wind-tousled hair and make you look absolutely delightful. It could be styled with flats and a cardigan for church, or heels and a bolero for a summer evening wedding. It needs to be airy and romantic, flirty and chic. A lot for a dress to live up to, I agree--but not impossible!
Right now, I am firmly on a yellow kick. Maybe it's a hidden (or not so hidden) adoration for the
Morton Salt Girl
, but I have my heart set on a yellow dress for the coming season. I haven't decided what style to make it in, but here are my top three picks from scouring the web.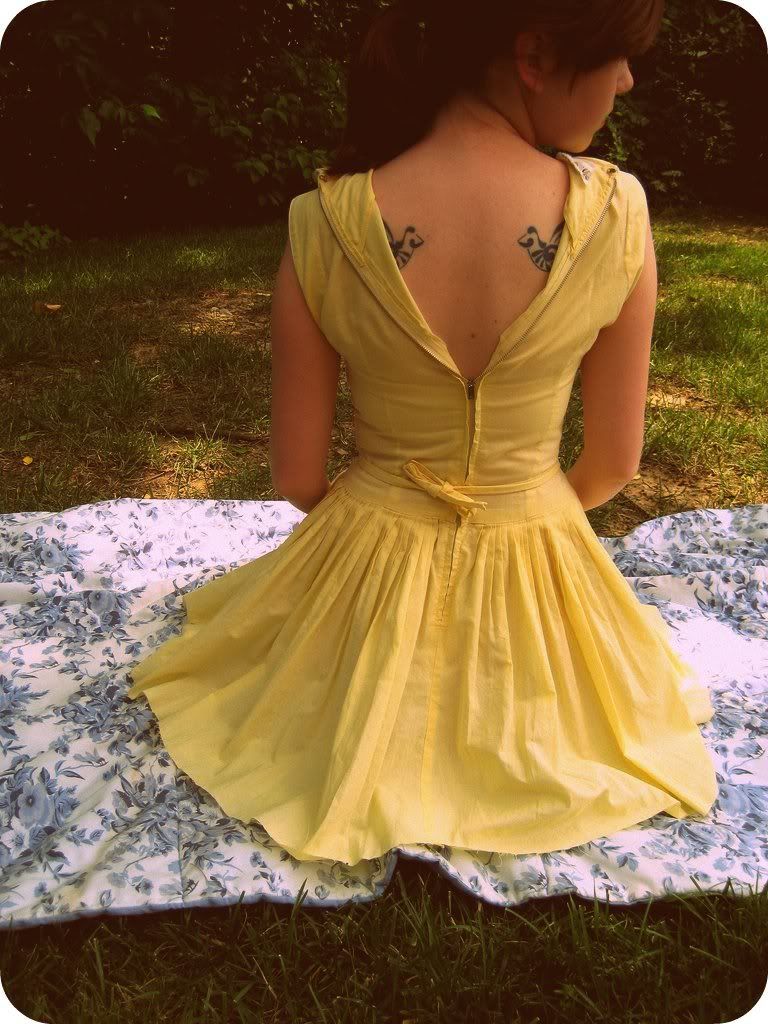 Rebecca, from
The Clothes Horse
, is always a style inspiration. I'm very much in love with this dress. The simplistic style, sweet silhouette, and cheery shade all come together perfectly!
[credit]
This is a fantastic dress. You can't pass up a good shirt dress! I love the casual way it's styled, and oh my goodness, who
doesn't
want to run through a field like that?!
[credit]
This is another impeccable dress. The lacy detailing on the skirt and the capped sleeves are so, so sweet.
What is your must-have item for spring/summer 2010? What do you think makes up the ideal sundress?
(These questions which haunt us!)