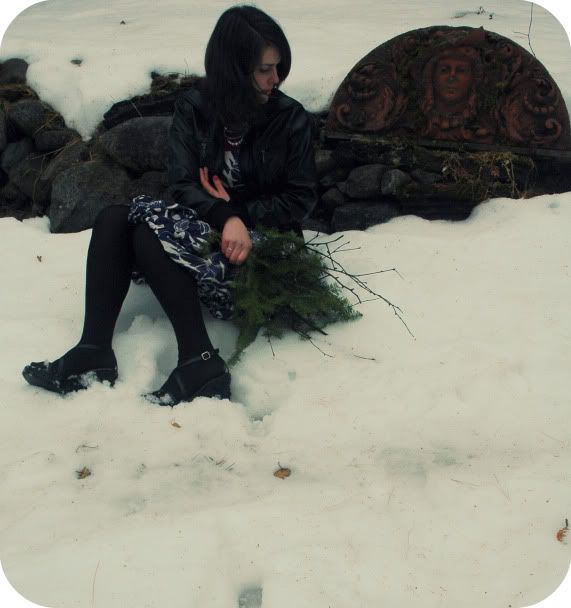 Darlings, forgive me. The last couple of weeks have been crazy for me, studying for midterms, finishing projects, and getting papers in. But now I am finally home on spring break (!) and I'm going to make it up to you, okay? Stay on your toes, swing back in often, and I'll show you just how, exactly.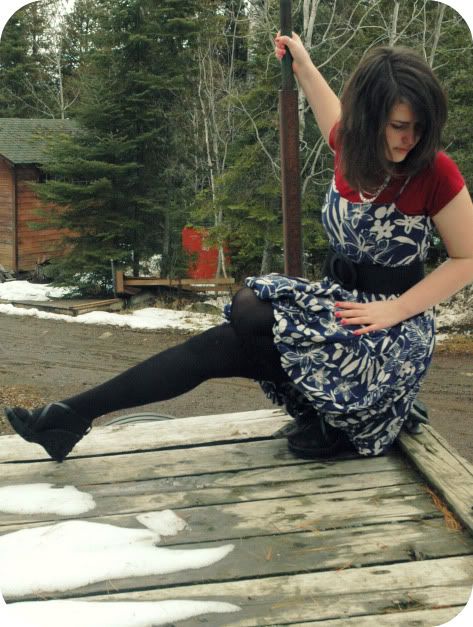 It feels so great to be home, but at the same time it's bizarre! Waking up this morning, I briefly wondered if I'd never left, and if it was still January. The thing is, time flew by
so quickly
. And it will continue to do so, as these next two months will be absolutely packed for me. But it's nice to have this bit of rest right now, to see my parents, and to sleep in my own bed. As a bonus, I have time to take pictures and update here!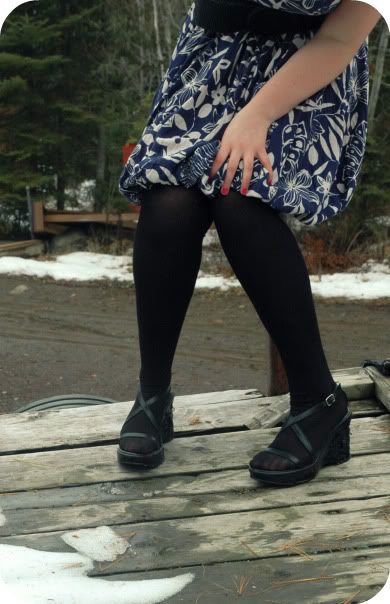 -
pearl necklace
- dazeoftheweek.etsy.com
-
liberty tee
- threadless
-
bubble dress
- handmade
-
shoes
- Bozeman, MT (& it was so long ago that I got them that I can't remember what store it was!)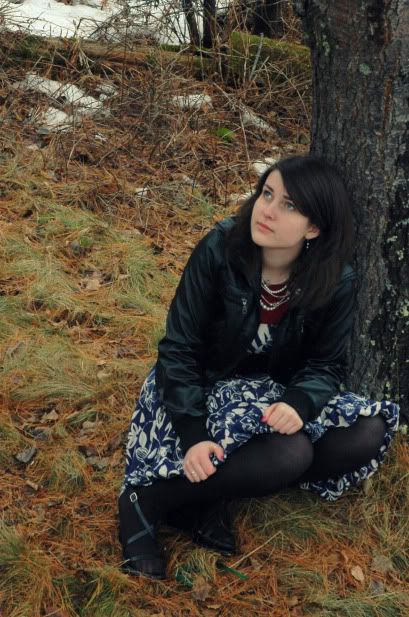 Tripods make things so much easier. I tried taking outfit photos last week on the balcony with my camera on a chair... maybe I'll show the better ones to you sometime, but it really did not work well. This was quite an adventure, especially taking these ones where I'm next to the tree--I had the camera up on the dock (which is pulled up on shore because the lake is frozen, obviously), so I'd climb up, turn on the self timer, climb back down, and get in position, all in these clunky, hoof-like shoes. It felt like I was in a circus, a little bit!
Again, keep checking back! xoxo.