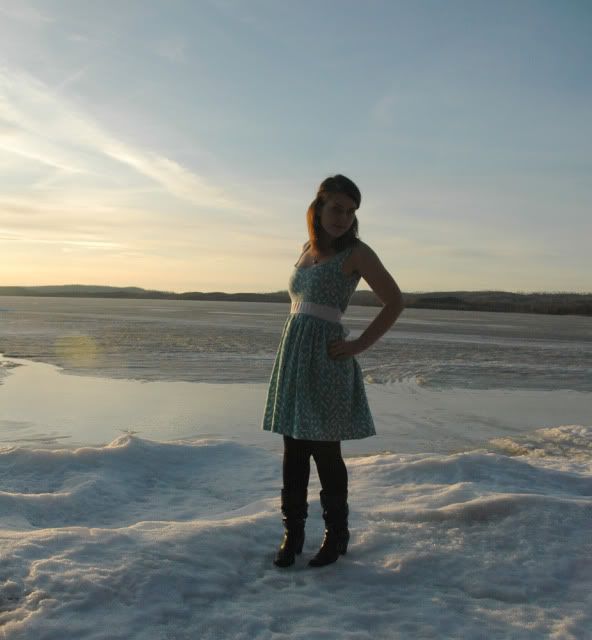 These photos would've been up sooner if it weren't so cold in our house. Maybe. I set my alarm for 7:15 so I could get up & take pictures as the sun rose, but when I woke up this morning, it was so cold in my room! Now that we're hovering around the 30 degree mark at night, everyone's gotta have their windows open. Which makes my room cold. Which does not motivate me to get out of bed.
Instead, I slept, and got some photos as the sun set. Good trade-off, eh?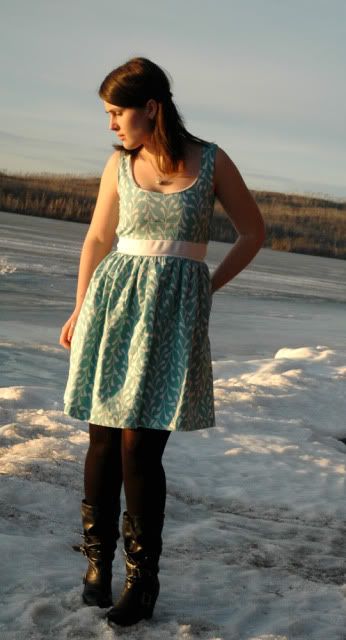 I bought a bunch of fabrics from Joann's to put together my spring wardrobe, and this is the first of the bunch! I love the retro-feel of this fabric, and the beautiful color. I started making the pattern for a princess-seamed bust at about 2:30 in the afternoon yesterday, and I was finishing up the hem a little after 9. Instant gratification!
I've been finding that the more I make clothes meticulously, the more I
like
making them meticulously. There's such satisfaction in a cleanly pressed seam, or perfect facings, or a well inserted zipper. Mostly the pressing. Man, that gives me such a good feeling. I can hardly believe I used to hate the ironing step!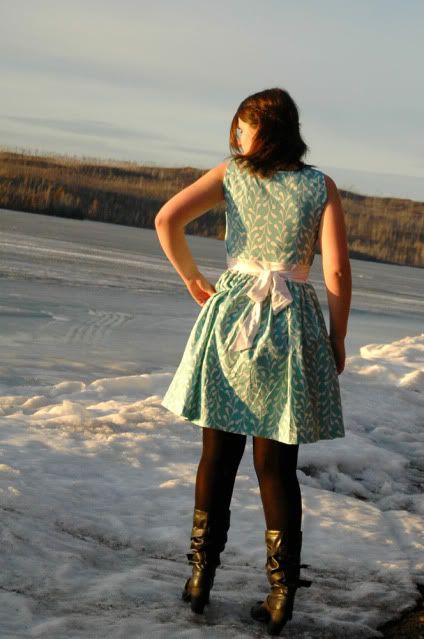 This dress is mostly self-explanatory, but: it has princess seams, a scoop neck, facings, a built-in contrast sash that ties in back, a side zipper, gathered skirt, and invisible hem.
I have a confession to make: I bought this jacket at wal-mart. [cringe] In my defense? It was a $3 impulse buy. Not much of a defense, but, you know. We all have our weak moments.