Confession: I changed into this an hour ago for the sole purpose of taking advantage of our warm (see: 25F) weather & taking pictures. I did not factor in the wind, which somehow feels colder when it's been blowing across miles of frozen lake.
So I've had these red tights for a few months, but I've never figured out how to wear them on their own. I bought them on a whim--something I rarely do--and have only layered other tights on top of them, trying to dim the red a bit. It's loud, and let's face it: most girls don't really want to be loud about their legs! But as I was fussing around with this dress, trying to figure out things that would go with it, red things just started working with it. First the belt, then the hat. I needed to balance out the top with color, so I threw on the tights.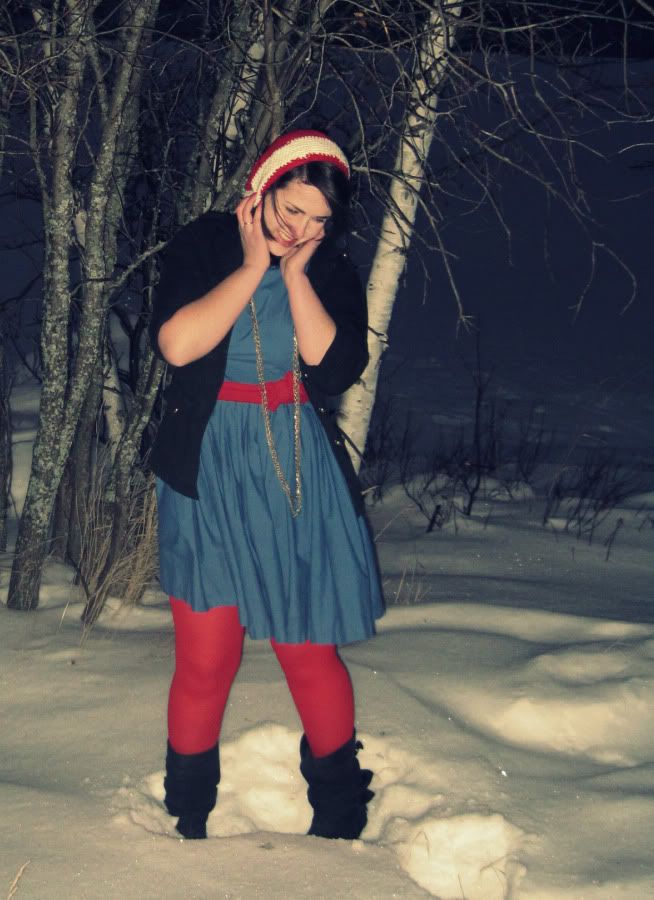 To my surprise, I think it worked! What do you say?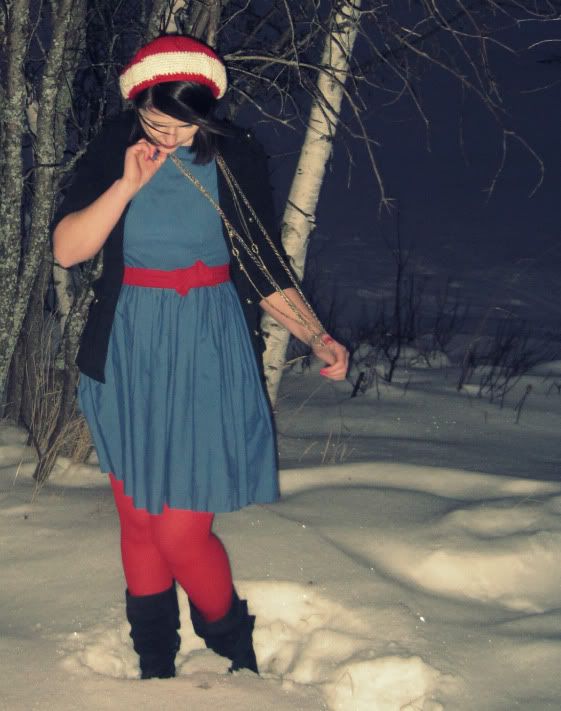 I'm wearing:
~Slouchy hat - crocheted by me
~Jacket - Ragstock
~Chain necklaces - gift from Mom
~Dress & bow belt - made by me
~Tights - We Love Colors
~Boots - F21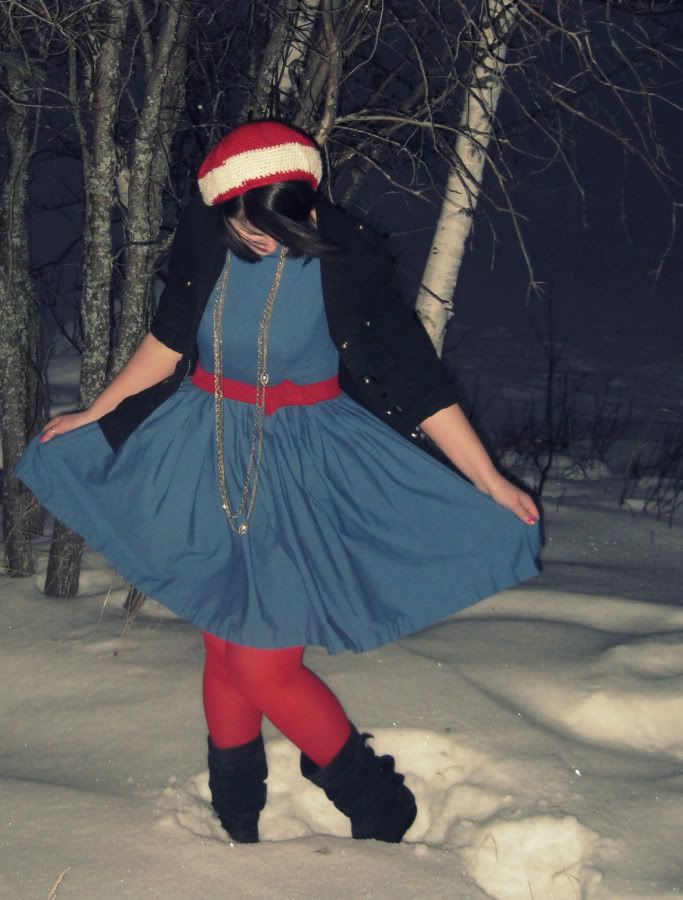 I haven't quite figured out how to take good pictures in dim lighting without a flash. Maybe my camera just can't do it? They always turn out grainy or blurry.
In other news, I finally registered for classes yesterday! If you're interested, I'm taking Environmental Geology, Intro to Shakespeare, and Stage Craft. I'm not excited about Geology except that my brother & two of my friends are in the class, which will be cool. I'm very excited about the Shakespeare class. I wouldn't have been able to take it as it's an upper level class (or something), except that miraculously I was exempt from the prerequisite (College Writing). I've always wanted to take a Shakespeare class. I'm not sure what Stage Craft is going to be like, but I'm sure I'll enjoy it.
I'm leaving on Sunday (eep!) and there may be a brief hiatus here, for which I apologize in advance!
OH OH OH & there are is only about a day left to enter the wallet giveaway! Are you excited? I know I am! & if you were curious about the fairness, I'll be numbering posts (doubles from the same user don't count, obviously) & using Random.org. I'll announce a winner promptly Saturday morning!