...Because some things are, undoubtedly, quite recognizable for sheets. Even if you've turned them into dresses.
This was me, sitting down one evening (see: 9:45 PM) and thinking, "I don't have enough dresses. If I'm going to go through with this plan of wearing dresses and heels all summer, I will have to make more."
So I sewed until after midnight, and finished the zipper right after breakfast the next morning. Yes, I am freakishly obsessive about my sewing. No, there is nothing unusual about this.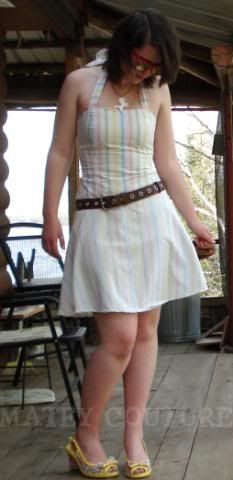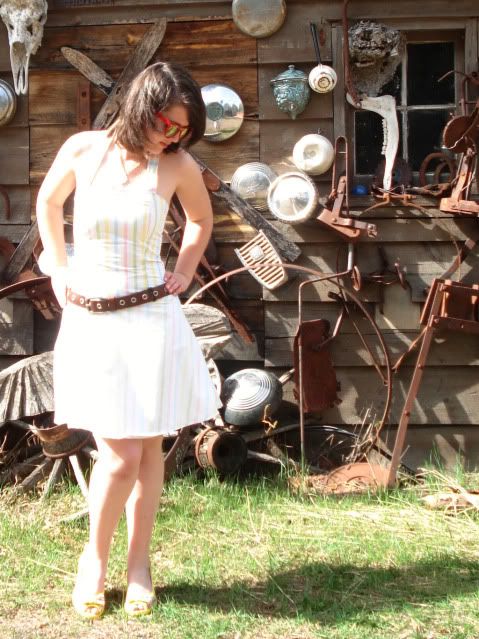 So there you have it: another dress to go with my yellow shoes! It was only after I cut everything out that I realized the skirt portion was more faded than the top. The belt kind of breaks it up, but maybe I'll screen print on it to draw the eye away. I'm awfully excited to have new dresses to wear this summer!
Also, a small note on the watermarks: There was a bit of drama over on
Threadbanger
when a guy stole photos of someone else's work and claimed they were his own--and had people believing him for a few months until it was discovered. While I don't mean to flatter myself into thinking someone would want to do this to me, I would really rather not take the risk. I'm trying to watermark my photos from now on, although sometimes I do forget. So... that's why. ^^