This is a rather old project, but since I don't have photos of anything knew, I figured I would post it here for you! I made this skirt for my darling friend Dana, who lives in Alaska. She's one of the sweetest people I know, and I felt that this skirt fit her personality and style quite well!
It's made from the softest rayon, which has an impeccable drape. I love the pairing of the solid with the polka-dots. It's a two-layer adjustable wrap, with the polka dot layer peeking out on the bottom. It's made from circles, so it twirls marvelously!
Here is my (absolutely beautiful) friend modeling: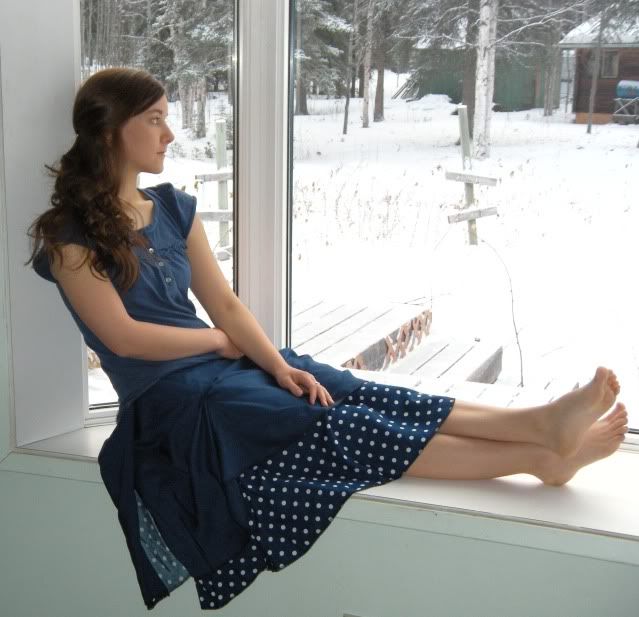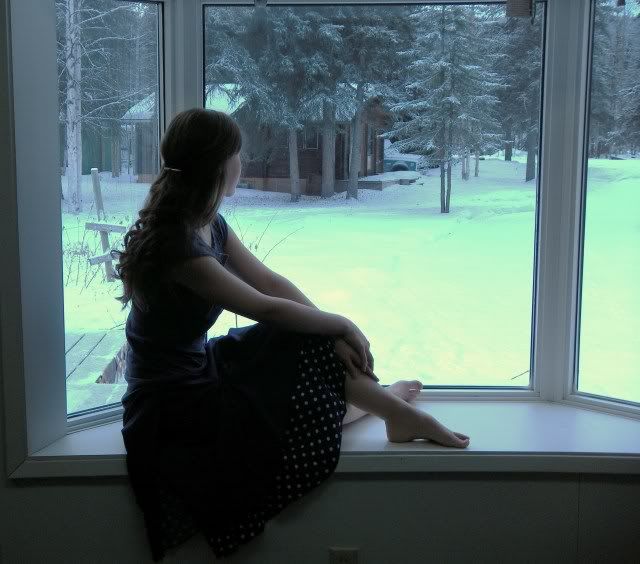 Heh, you can even see the frozen Alaska wilderness outside the window! Of course, these were taken last January, and it hardly looks like that anymore.
I love this style in a skirt, because they're extremely flattering, comfortable, and wonderfully adjustable!

Also:
Happy Birthday, Dana!! I hope you have an amazing year...filled with plenty of visits to Minnesota. :) Love you!