You all know how much I love Gibbous. I feel like it's my birthday & I am opening presents every time she lists a new skirt. After a year of gazing longingly through my computer screen at her skirts, I finally decided to make one.
I worked on this throughout all of February, and believe me, it took a good while! I started out with a pile of blue fabric, and a spool of blue thread. I made a basic waistband, and then just started pinning long scraps to it, using my free-motion quilting foot to piece everything together. It was extremely time-consuming because of the whole pinning part, and all the stitchery that attatches the sides of the pieces together (because, no, it's not just strips hanging off. I'm more modest than that. They had to be seamed at the sides, every piece.), and I'd estimate about 25-30 hours went into it. I had to do it in smaller doses, because I had this big problem focusing on it, and my attention span rivaled that of a flea.
I wish I were rich enough to buy a skirt & support gibbous, but I'm not. And I probably never will be. Like any good DIYer, I just had to figure it out for myself.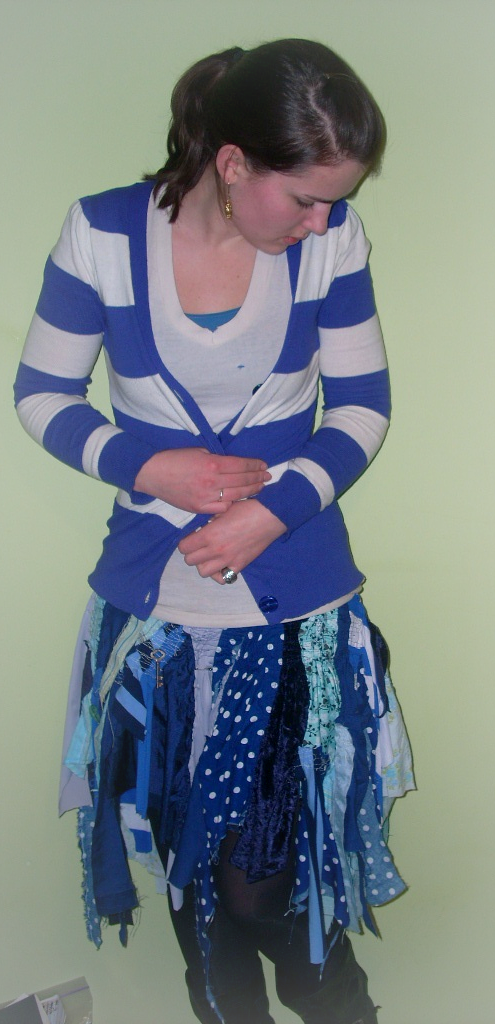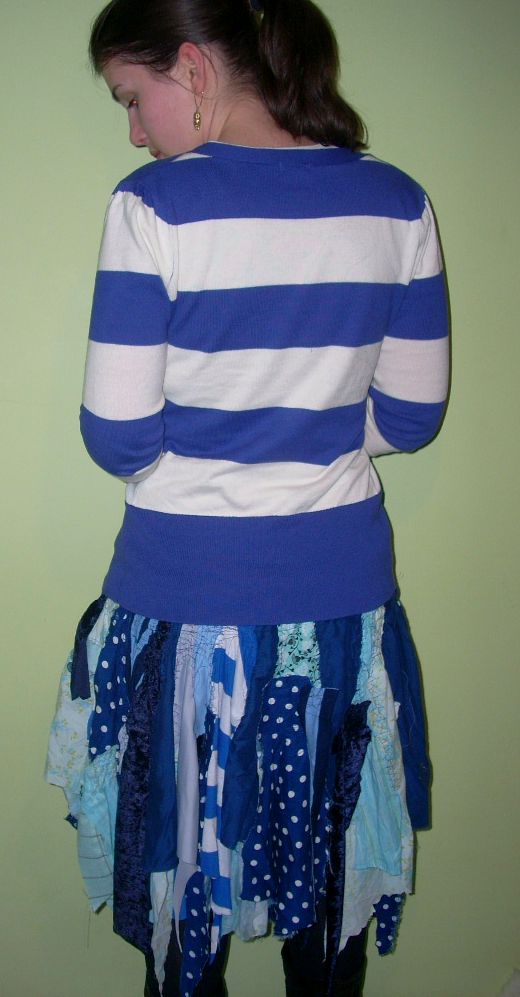 Skeleton keys make me happy.
Okay, that's it. Lots of pictures, lots of blues. Have a lovely evening. :)