Just a brief posting to let you know some exciting news: My Sailor Skirt was featured in an Etsy Finds article/newsletter on Friday!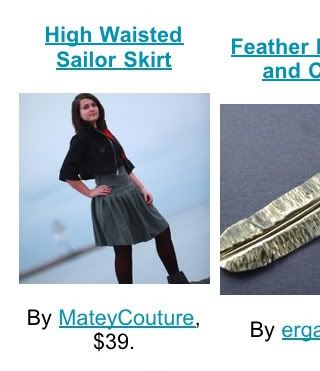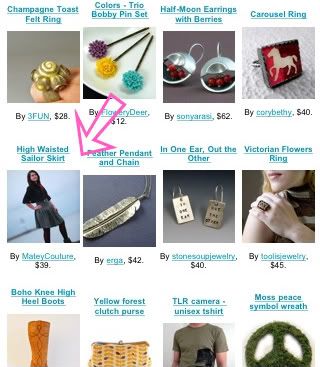 My dear friend,
Tany
, was kind enough to grab these screenshots of it, and you can also check out the actual article
right here
.
I've never really been featured on Etsy ever before, except perhaps a gift guide last Christmas, so it was a completely new, thrilling experience! My traffic went way up, and to be featured alongside such awesome, beautiful items was terribly flattering.
So, good weekend? I think so.
(P.S. Substance-filled posts are coming soon! And after Christmas you will be bombarded with gift photos, I promise. <3)